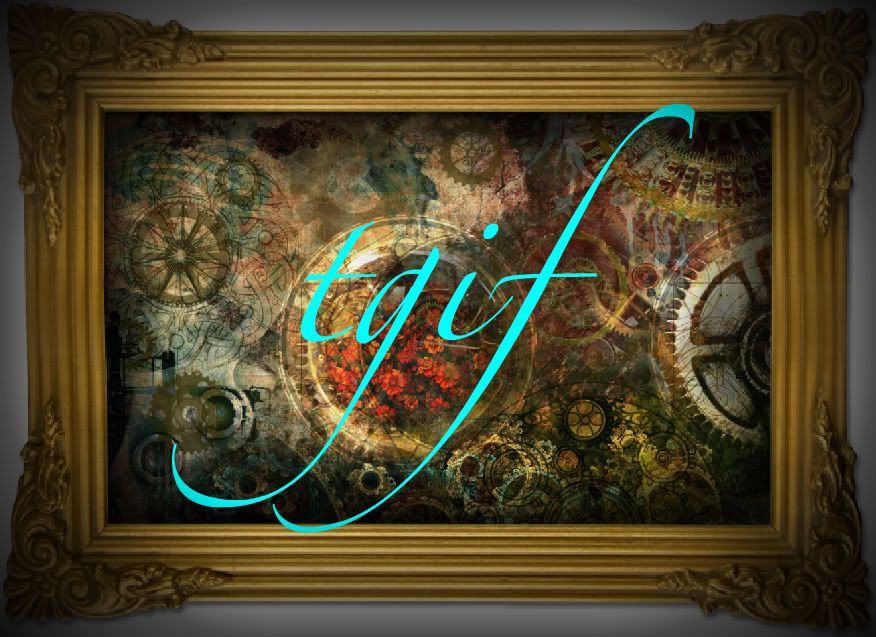 This week the overly Mechanical brain decided that it
would be wise to blow of some steam.
You know one needs to oil the hinges every now and then.
Thanks to Ginger from GReads! & her TGIF MeMe I have a gained a question that needs to be answered.
Now the million neurons shooting through my brain has to come up with a conclusion.
However, my dear darling Ginger decided to grace me with a most difficult question!
Which male &/or female characters have you connected to most?
Now to come up with a Gracious answer that does not show my
human side
venerability.
I'm having a hard time thinking of a character that has deeply moved me.
Oh, I connected with Greyfriar from Vampire Empire by Clay and Susan Griffith with all of his dark Gothic Steampunkery refinement.
His character was so dark and mysterious yet he was a curious one.
Greyfriar had me fall in love not only with him but also with the book!
Who wouldn't fall for a man who can fight of the gruesome non sparkly Vampires?
Another character that had me on the edge of my seat would have to be Will from Angelfire by Courtney Allison Moulton. I wanted to read more about Will and I felt for him. Who was in love with Kate for hundreds of years, how sweet and horrible for him at the same time? I cannot see myself living in such agony.
One more character that must be mentioned is Madame Lefoux from Changeless by Gail Carriger. Lefoux is a character that brought out the Mad Scientist. Honestly, without this book there would never have been the creation of this blog and who I am. She is a snarky woman who is in love with science, who has a tendency to dress in male clothing, and who is extremely eccentric for her time. I cannot explain how much I adore the Parasol Protectorate Series.