I ran across a fun little MeMe as I was scouring the book blog-o-sphere, which you know is huge! Lady MizB @ Should Be Reading is the vamp-it mind behind this overtake.
As a Mad Scientist... it is in the job description to light up some beakers with mysterious glowing liquid and create.
Create I will!!!
Knicker Teaser is the twisted creation. I will provide you with Steampunkery Knicker Teasers and Literary Samplings as well.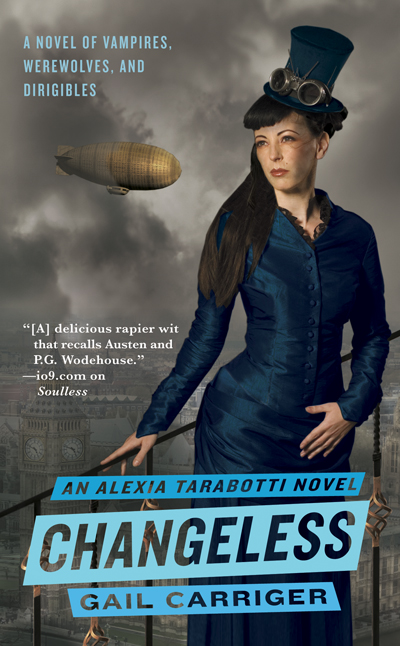 Changeless
By Gail Carriger

"Usually uninhabited, the forward deck was the windiest the dirigible had to offer. Both ladies and gentlemen tended to give it a miss, as it upset the hair something dreadful, but Alexia had no such qualms, even knowing she would earn a heavily accented chiding from Angelique upon her return. She turned the muffs down about her ears, donned her goggles, grabbed her parasol, and sallied forth."

Page 151
It has been a pleasure teasing you today!