2011 will be here in no time!
New Year Blessings to all!
Here is a list of challenges that the Mad Scientist will be partaking in.
Any challenges that I am seriously missing out on?
Please do let me know.
Challenges Hosted by Steampunkery & Book Reviews:
Nephilim (Fallen Angels)
1.) The Fallen Volume 1 by Thomas E. Sniegoski
1.) Time: Future... Vampire Empire - Book One:
The Greyfriar
by Clay and Susan Griffith
2.) Read a Book on the Computer...
Clockworks & Corsets
by Regina Riley
Challenges by others:

I guess we will be seeing how fast I can read...
1.) Vampire Empire - Book One:
The Greyfriar
by Clay and Susan Griffith
2.) Mona Lisa Awakening by Sunny
3.) Maximum Ride #3 Saving the World and Other Extreme Sports by James Patterson
4.) The New Kid at School (Dragon Slayers Academy #1) by Kate McMullan
5.) Tempest Rising by Nicole Peeler
6.) The Fallen Volume #1 by Thomas E. Sniegoski
7.) The Body Finder by Kimberly Derting
8.) A Sex God by Ashley Ladd
9.) Alec's Reward by Kim Dare
10.) The Sweetest Thing by Christina Mandelski
11.)
Clockworks & Corsets
by Regina Riley
Vampire Challenge Hosted by
Parajunkee
1.) Vampire Empire - Book One:
The Greyfriar
2.)
Shifter Challenge Hosted by
Parajunkee
1.) Mona Lisa Awakening by Sunny
2.) Tempest Rising by Nicole Peeler
3.)
E-Book Challenge Hosted by
The Ladybug Reads
1.)
Clockworks & Corsets
by Regina Riley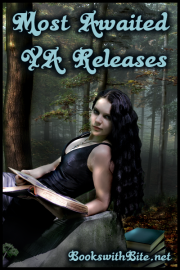 Hosted by Savannah @
Books with Bite
1.)